Today I'm going to share with you ten of my favorite football players! I am a Cleveland Browns fan, so I know there are number of Browns/former Browns on this list. :) I tried to share some from other teams, too! (If you click on the picture it takes you to their Wikipedia page! Cool, huh?)
In no particular order:
Phil Dawson (I have a thing for kickers…think it's because I played soccer.): Currently plays for the Cleveland Browns and is actually the only member of the team left from the expansion in '99:

Josh Cribbs: Enough said, right?

Robbie Gould (Told you I have a thing for kickers…): Placekicker for Chicago Bears (2nd favorite team.)

Adrian Peterson: Plays for Minnesota Vikings.

Adam Vinatieri (Remember that thing about kickers? Yep.): Placekicker for Indianapolis Colts

Bernie Kosar: Again, enough said.

Brian Urlacher: Middle Linebacker for Chicago Bears

Vinny Testaverde: Favorite QB the Browns ever had. Don't ask why, must have something to do with his name. I was kid, give me a break! :)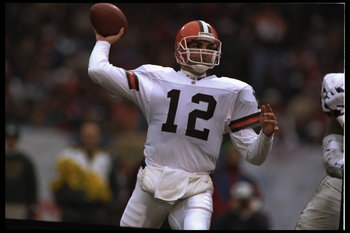 Joe Thomas: Offensive Tackle for Cleveland Browns

Dave Zastudil: Punter for Arizona Cardinals but I wish he was back with the Browns.
So, there are ten of my favorite (American) football players.
Today we're linking up with Miss Mommy, Oh Amanda, and It's a Crafty Life!